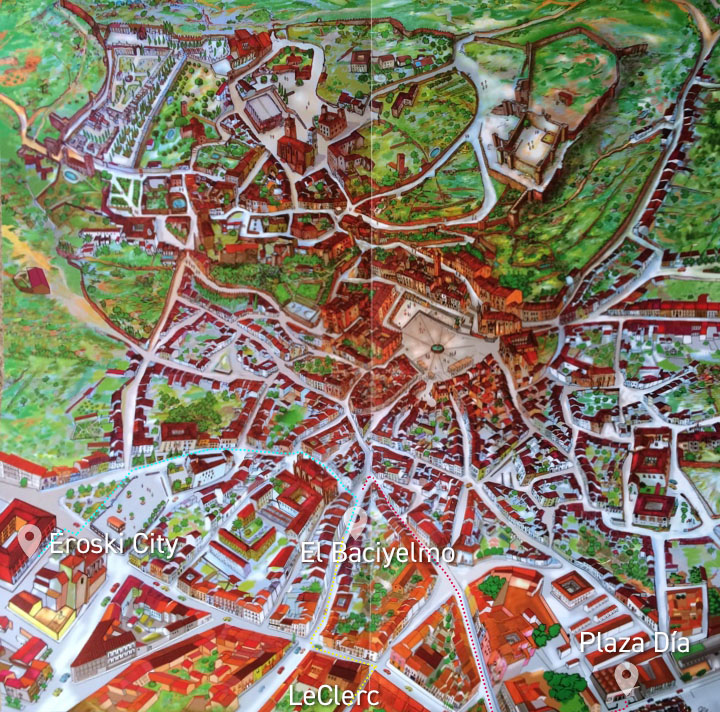 You won't need your car…
There are 5 supermarkets in Trujillo, but only three are to be reached by foot within 5 minutes.
The Leclerc (with a good 'non-food' department as well) is not visible on the map, but you can find it at the end of street where you see it indicated on the map (yellow route). It is just on the other side of the N5 (no worries, within city limits, not the A5).
The red route takes you to the Plaza de Día. Where the red dotted line falls off the map you will find a roundabout, where you turn left.
Open Monday – Sunday from 9.30 h. until 21.30 h.
Via the blue route you get to Eroski City.
---
Even closer
If you walk uphill from our house, you will find a small shop taking the first street on your right hand site. They sell bread, but only after 10 a.m.
In the main street (Calle Encarnación, downhill and first to the right) you will find a nice groceries store (El Mercadito), with a better choice and quality than the one in our street.