You will find here our selection of restaurants and bars in Trujillo. You can make a reservation calling the numbers indicated (in one click) or using their booking website (mentioned if available). For some we have added the menu, to avoid surprises,
We don't receive commission nor favors. They don't even know this page exists.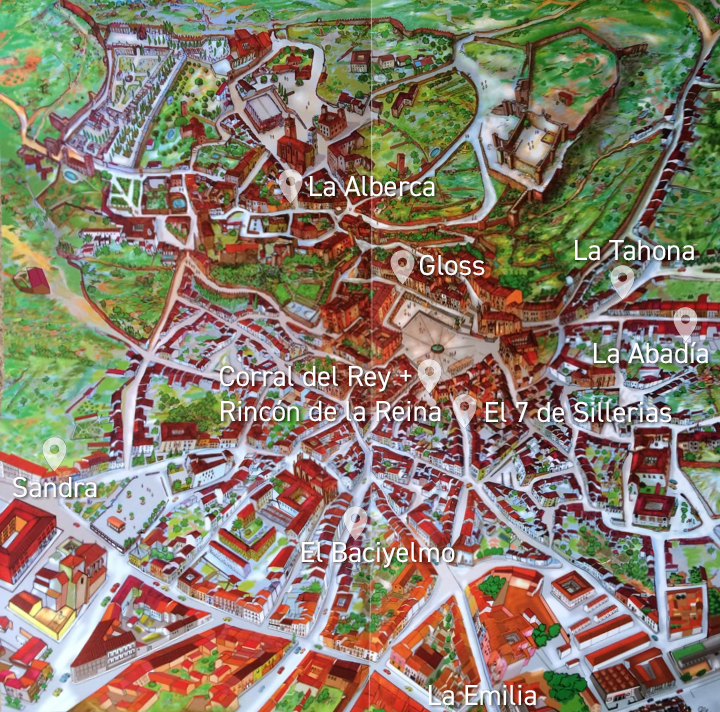 Our "favorites", with our very personal opinion.
---
Sandra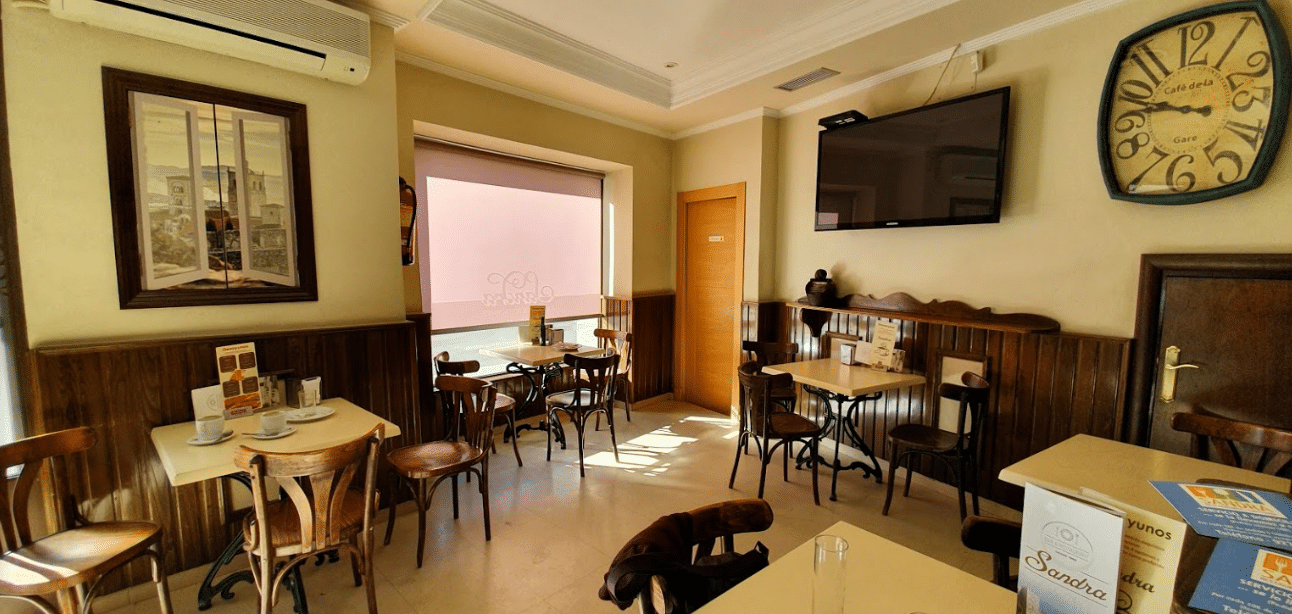 Good place for breakfast and to eat your tostada con jamón, although recently we receive comments that the ham not always is cut straight from the leg. If you want to be sure, go to Emilia (see below).

The daily menu has no surprises, except for a supplement in small print if you choose to eat on the terrace ;-(

Although the restaurant is far enough from the Main Square to not to be a tourist trap, food is nothing special and treat sometimes a bit harsh. Check if your bill is yours!

Open 7 days a week (except suprises)
+34 927 32 21 63
---
Emilia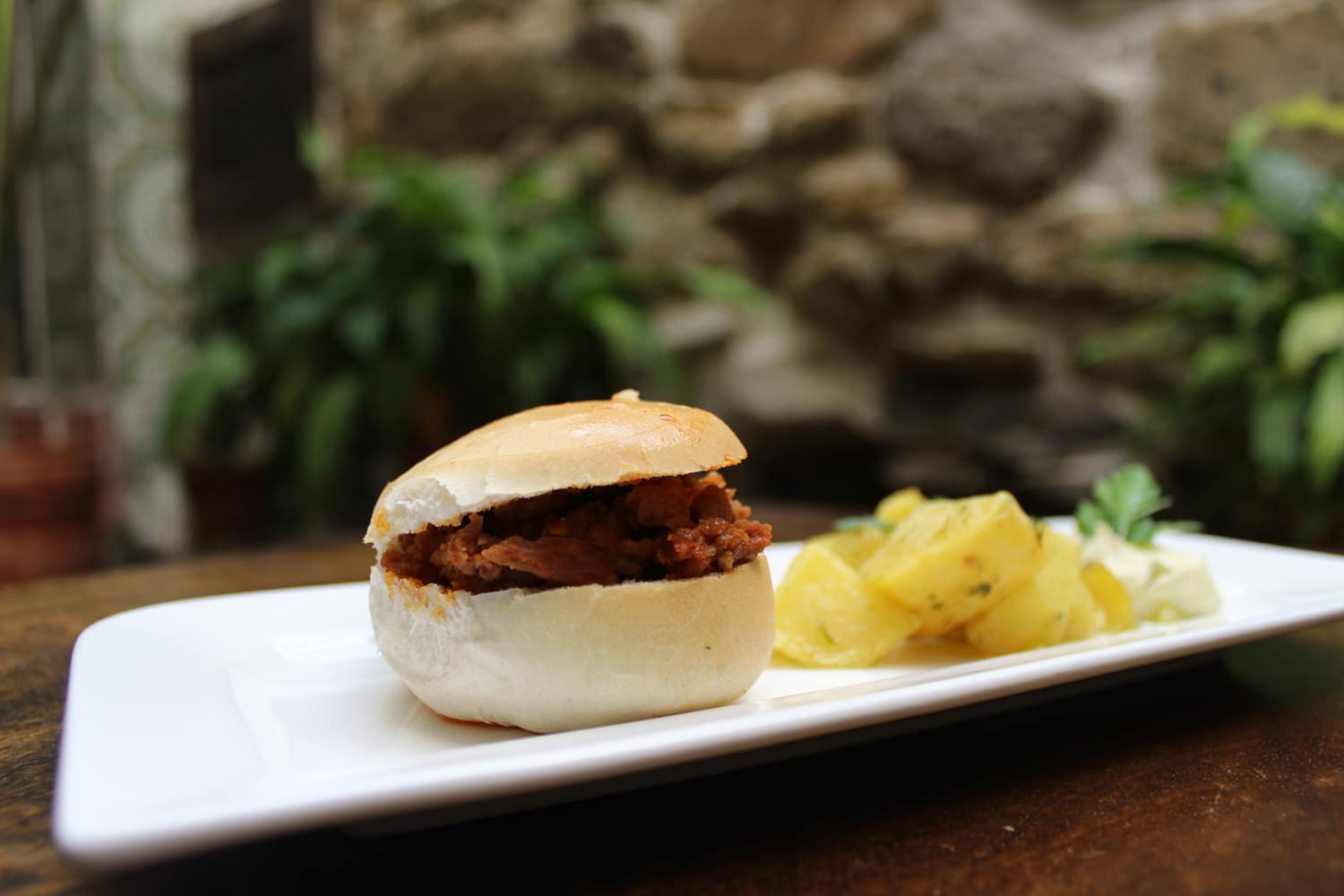 Here they do cut your ham from the leg if you order your tostada de jamón for sure. The daily menu offers simple plates, but with fresh and home made food, for more than reasonable prices. They have courtyard where you can eat under the lemon trees, but unfortunately unpredictable when open or closed. The diner is a bit of a time travel, which might make it a special experience, or not, but if you feel too awkward, but you can also eat at the tables in the cafetaria.
---
La Tahona Pizzeria
Trujillo has two pizzerias. This one is out favourite, as it only was that Herman designed the very necessary renovation.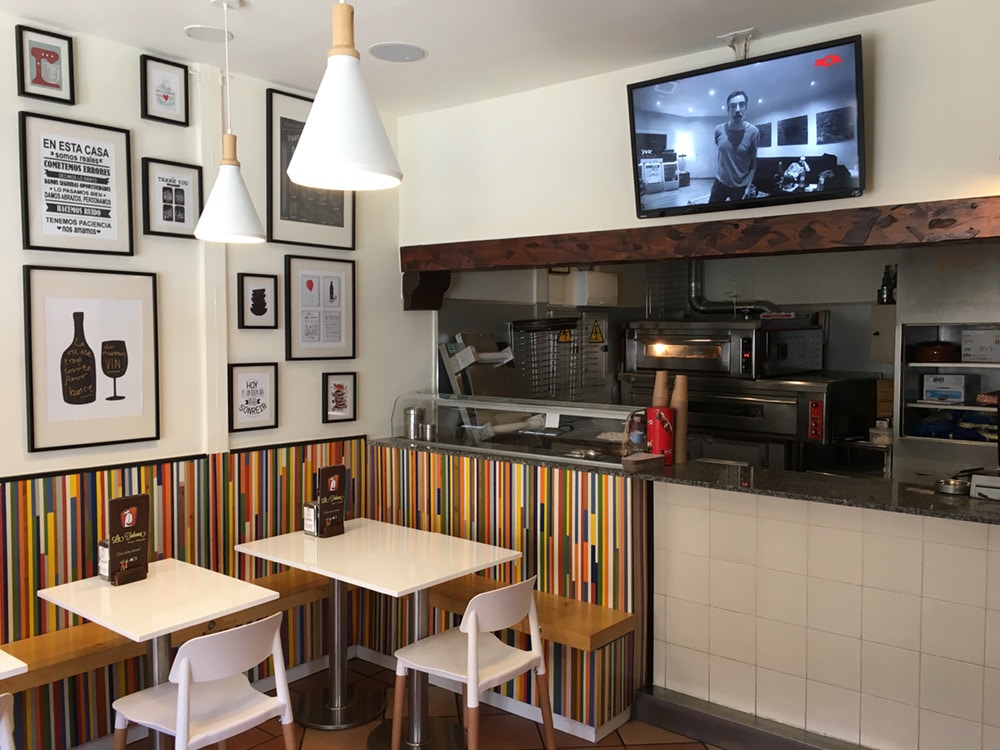 Good pizzas (and lasagnas and bocadillos (bread rolls), but restaurant part is closed since COVID, so only take away. You can order and pay via their webpage.
Waiting times might be long, especially if you order delivery, remember Spaniards tend to eat late, so your pizza might arrive when you are asleep already 😉 Order when they open: 7.30 p.m, you might get your pizza around 8.30 p.m.
Pizzas without gluten (if available).
---
El 7 de Sillerías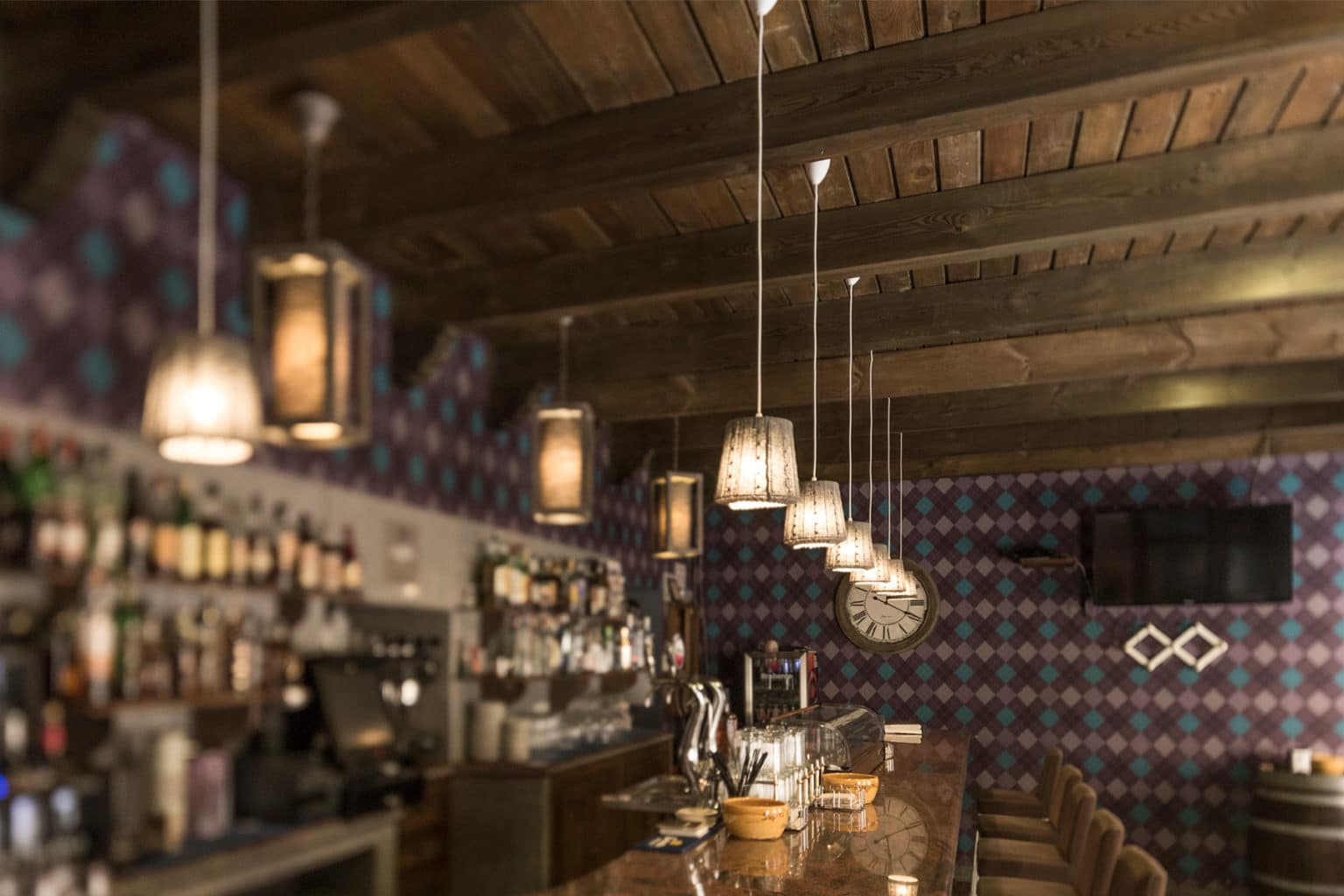 Without compromising on the competition (because for a long time there wasn't, but now there definitely is, see below), it still is one of our favorites witha very nice courtyard terrace, which might be hot al lunch time though.
Relaxed, big tables, good foor and wine. The indoor diner is slightly boring, but nothing to complain about. Good food and wine. Not cheap (especially for Spanish Standards). Here is the menu
Breod without gluten and a vegetarian dish (parrillada de verduras).
---
La Alberca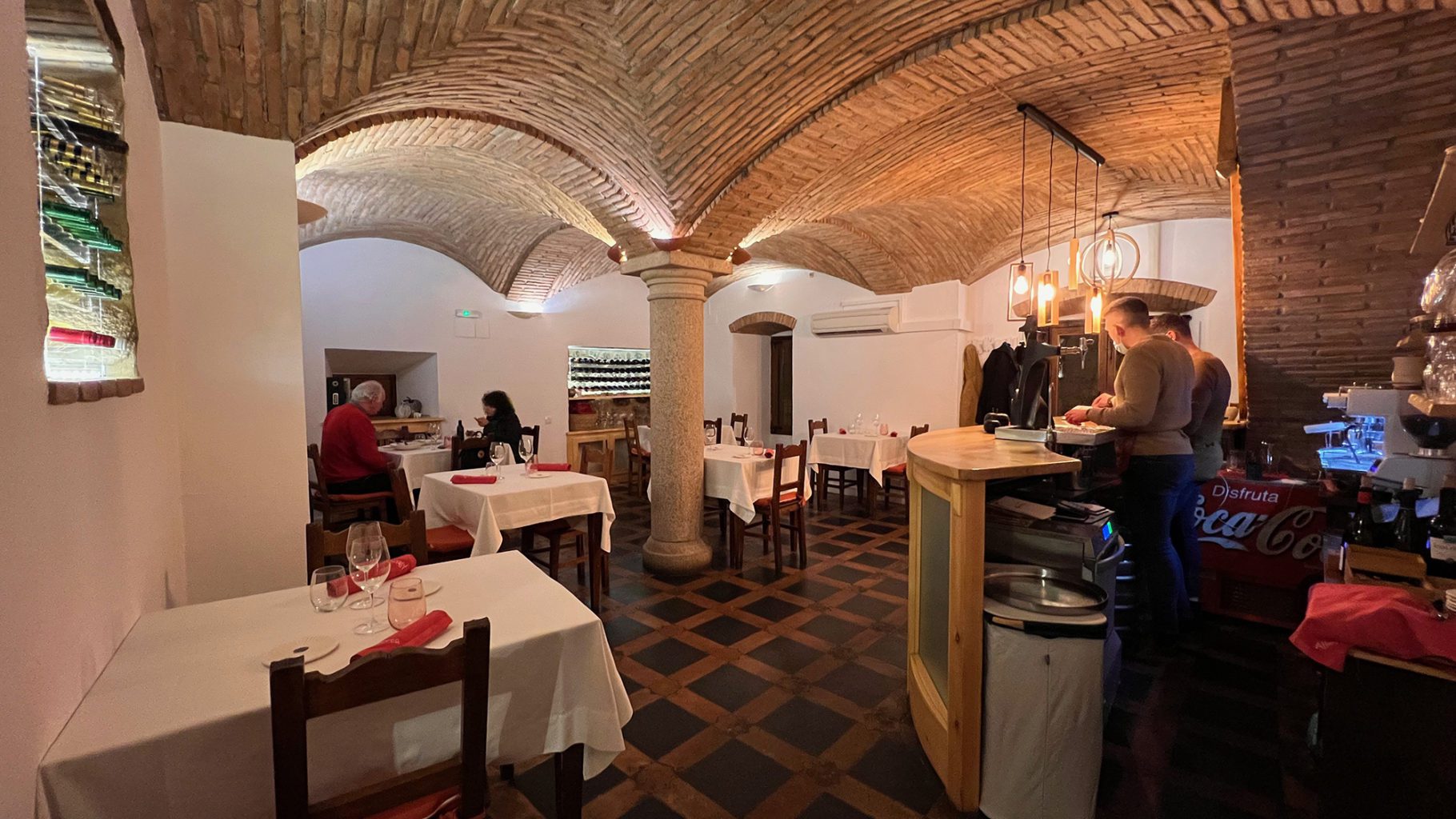 In the old part of the city there are onlt two restaurants left. One (El Mirador de las Monjas) decides to open or close whenever they feel like, so although they have te best terrace possible, with views on the castle, we don't feel like you making the climb to be disappointed.
But to climb towards the top of the town to eat top of the bill should be no problem. In La Alberca you can have a real gastronomic experience on a, if the weather permits, very nice enclosed courtyard terrace with views at Santa Maria la Mayor. The diner recently got a necessary furniture upgrade.
The food is amazing and we have the impression they are working up towards a star en we strongly advice to pick one of the menus, because for a little more that choosing yourself from the menu, you will have a true treat.
Reserve in advance is recommended (if not necessary).
Bread without gluten.

Open Thursday till Monday
---
El Corral del Rey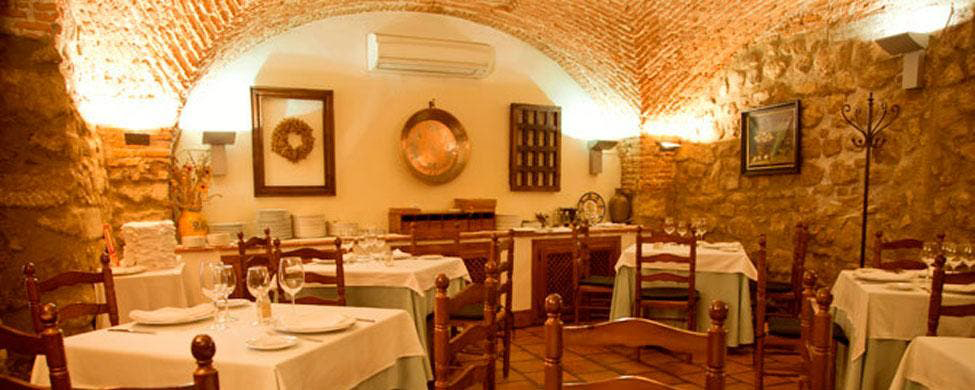 At the square with the same name, just off the Plaza Mayor, you'll find this very good restaurant (as is La alberca, both rewarded with a BIB Gourmand), with a nice terrace with views at the Plaza mayor, but without the hastle.
Once more, very good food at a an unbelievable low price (especially considering northern European standards)m and even more if you choose to pick one of the menus.

Closed on Wednesdays (subject to changes)
+34 689 19 09 35
---
EL Rincón de la Reina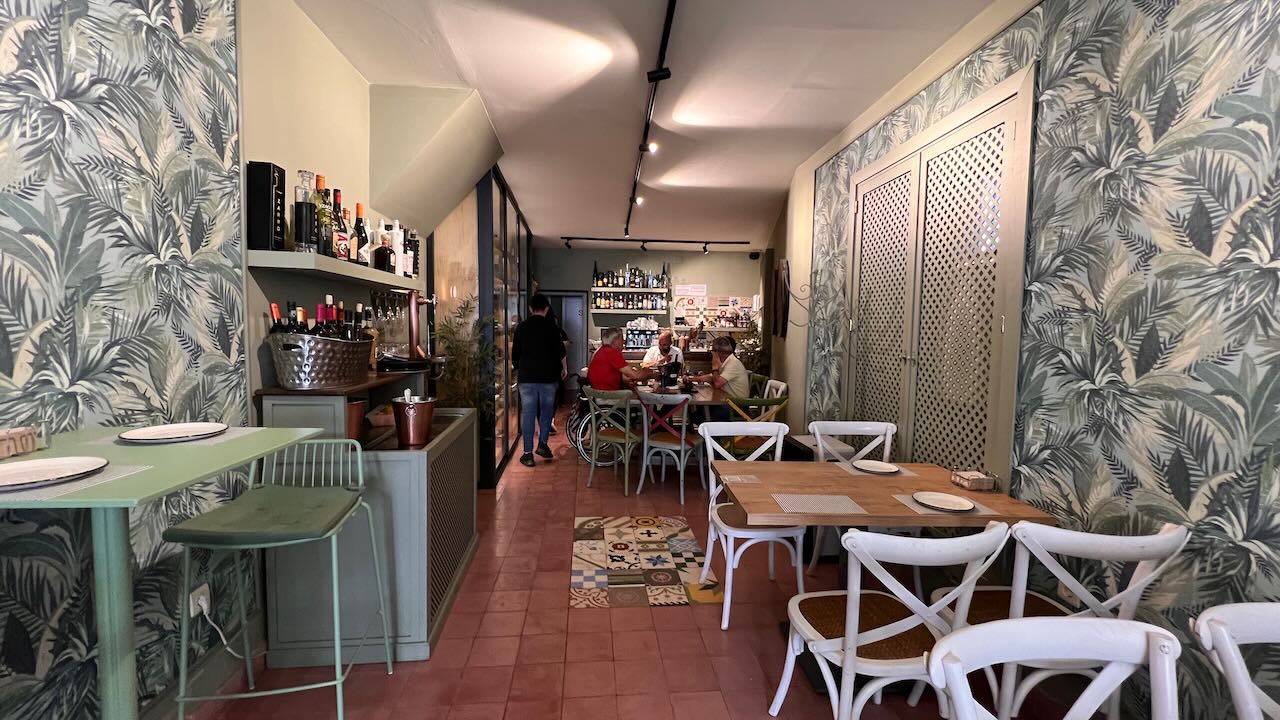 Next door, at the same square to the right, you'll find this good tapa place. If you hope for free tapas, forget it, but the quality is good and the tapas are different from what you normally see, except for the Iberian ham and local cheeses, of course. Great place to eat something light, but service is not always as good as you hope for.

Closed on Mondays and Tuesdays
+34 927 830 094
---
La Abadía (closed temporarily)
Last but not least: La Abadía. At night a discotheque, in the evening both restaurant and bar and during the day and early evening a great place for a lunch and dinner.
The spectacular garden offers views to the castle, breathtaking at night (as long as the City Hall pays its electricity bills). And if you stay after dinner, who knows, they might lure you into dancing.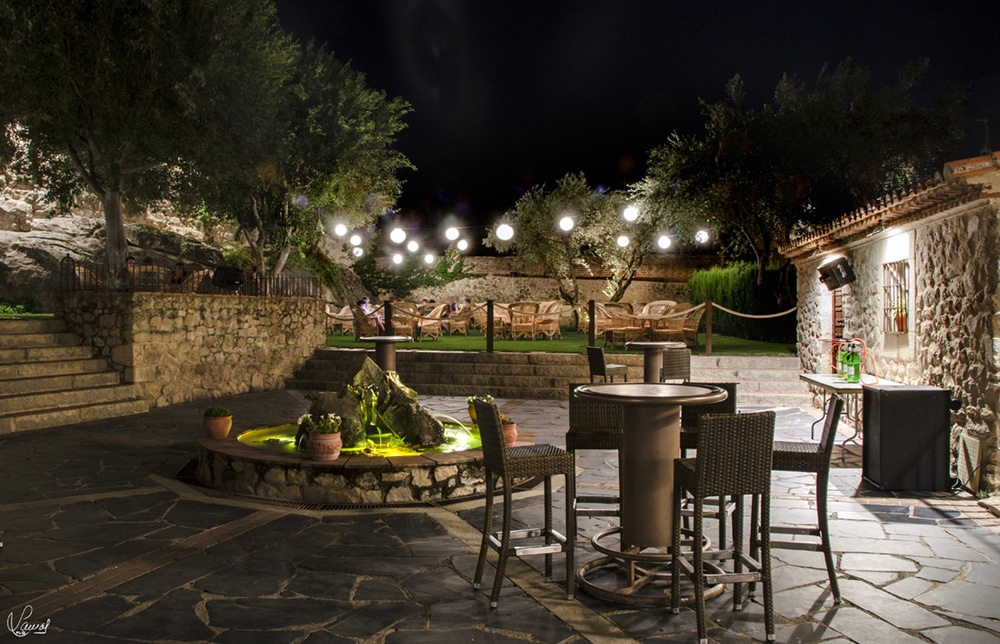 Weekends (Thursday | Friday | Saturday | Sunday)
lunch 13.30 – 16.00 | dinner 21.00 tot 23.00 | drinks into the small hours
A inspector from the local government has drawn the conclusion (after the restaurant has been functioning for over a year) that the commercial activity of a restaurant and a discotheque is incompatible and has closed the place down (from one day to the other). It means that at least the restaurant part will be closed until further notice.
---
La Cuchara del Abuelo (catering)
Now you can also get food from catering del Corral del Rey in (our) house. You can get rations for two persons between 5 and 8 euros from Thursday through Sunday between 11.30 and 15.30 hours (remember lunch is the strong meal here in Spain). Para recoger las raciones los jueves al domingo (y festivos) de las 11.30 hasta las 15.30 horas. Take our street uphill and take the first street on your right (Calle San Miguel). You will find La Cuchara del Abuelo at the first square you'll see (Plaza San Miguel) on your left hand side (a 200 metros de El Baciyelmo).